Monthly Archives:
December 2011
Enjoying the Christmas tree. #falalalalaaahlalalala http://t.co/cKCPEMtv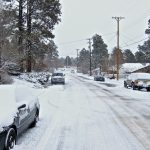 One of the many joys of moving to Los Alamos, NM: Snow! I donned the snow pants and snow boots to walk around the block and take pics before it all melted away.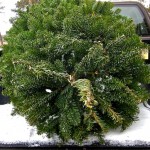 Mari and I picked up a nice 6ft tall Noble fir tree today. I think this is the first tree we've bought since living together that wouldn't fit on a table. We were pretty excited to start decorating; even the cat got in on the fun.